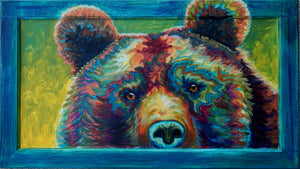 Bears are powerful energy and for me this one is about catching people doing good.  So often in life we bring our attention to people doing something wrong.  It feels so much better when you focus on what people are doing well and tell them!
Meg loves to paint her original works of art on uniquely recycled items.
This original is painted on a cabinet door measuring 17" long x 30" tall.