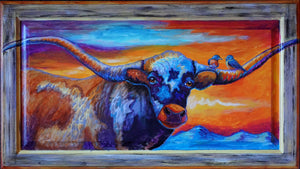 This painting symbolizes our need for connection to others.  Reach out and help, we are not meant to do this journey alone.  The more we live with an open heart and connect with others the more love grows! 
Meg loves to paint her original works of art on uniquely recycled items.
This original is painted on a cabinet door measuring 19" long x 34" tall.