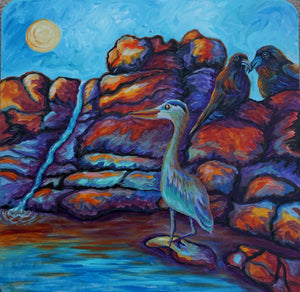 This is my interpretation of the Granite Dells up close and personal.  There is so much life and connections happening all around us all the time.  Still waters are deceiving.  Jump in the waters fine!  
.
THIS PAINTING CAN HANG OUTSIDE
.
Meg loves to paint her original works of art on uniquely recycled items.
This original is painted on a street sign measuring 36" long x 36" tall.