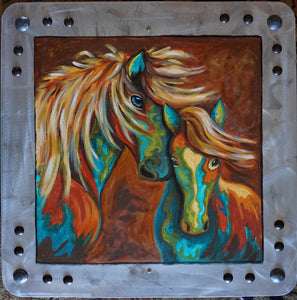 There is a way to honor your own path, go your own speed, and do your thang.  It requires you to be present to what is and take action with love and intention.  Be gentle with yourself and others and see miracles unfold.  
.
THIS PAINTING CAN HANG OUTSIDE
.
Meg loves to paint her original works of art on uniquely recycled items.

This original is painted on a street sign measuring 30" long x 30" tall.