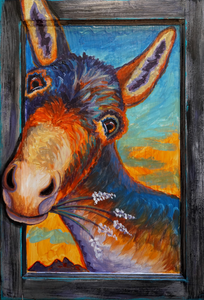 Someone said to me recently instead of resisting what is, lean into it and use it to move through instead of knocking your head against a barrier.  I love that way of thinking.  Get into the flow BABY!  
.
Meg loves to paint her original works of art on uniquely recycled items.

.
This original is painted on a cabinet door measuring 17" long x 24" tall.