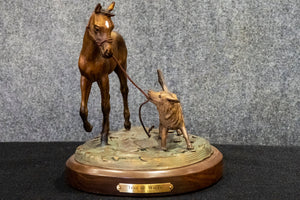 Bronze. This item spins on it's base.

Approximate size is 9.5" Height x 8" Width
Call gallery for item edition if interested.
**Note: Orders will be filled based on gallery availability. Otherwise, please plan on up to 12 weeks for production and delivery. Feel free to call 928-445-7009 with any questions. We appreciate your business!